The Ghan: Australia's Famous Train Gets A Makeover!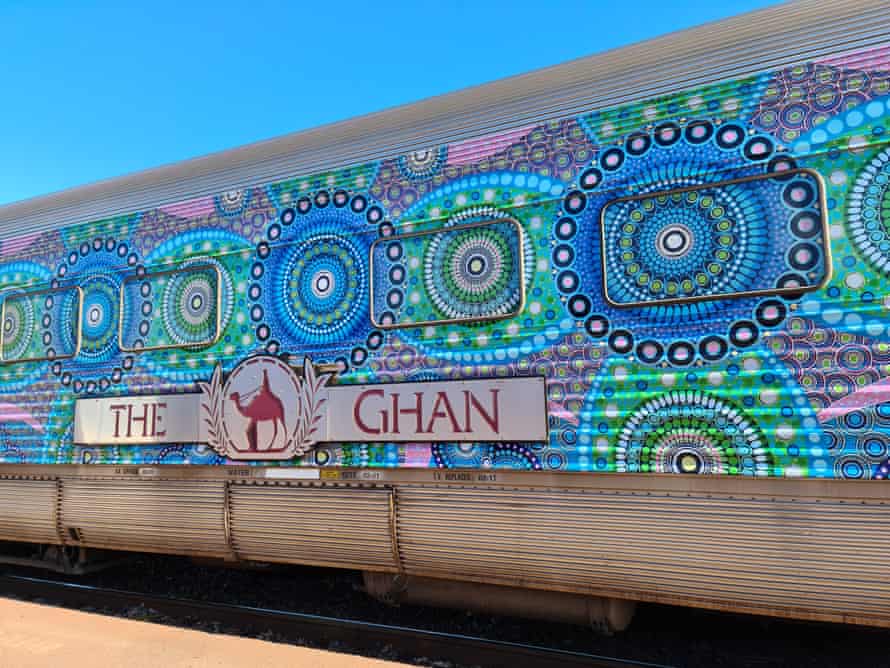 When painter Chantelle Mulladad saw her artwork Crossroads scaled up and wrapped in vibrant colour around three carriages of a world-famous train, she says she was "shaking".
Mulladad is an Arrernte woman from the remote Indigenous community of Ltyentye Apurte, where she works with the Keringke Art Centre that her mother co-founded.
When she met the Ghan at Alice Springs station on Thursday morning, the train had just finished broadcasting her art across a 2,973km stretch of Australia, from Adelaide to Darwin, before its first official commuter expedition of the season: half that length again, from the Top End back down to the red centre.
Read more: https://www.theguardian.com/travel/2021/apr/08/the-ghan-train-painting-chantelle-mulladad-2021-parrtjima-light-festival-adelaide-darwin?
Please follow and like us: